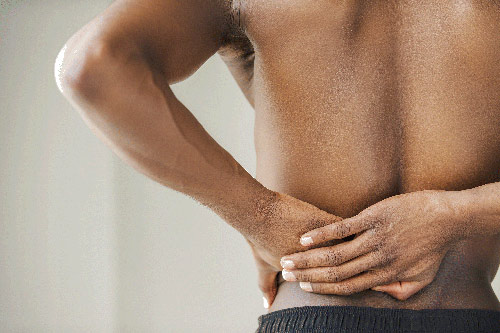 Most people see a chiropractor because they're in pain. At Dr. John Wallace, Chiropractic Doctor, we often see patients who are experiencing chronic pain that threatens to take over their lives. Chronic pain is ongoing pain that persists beyond its expected time frame for healing and hasn't responded to usual pain control measures.
Although chiropractic care is most often thought of as a treatment for individuals suffering from back pain, John T. Wallace, DC helps patients manage chronic pain in other areas of the body, including elbow and wrist pain and temporal mandibular joint dysfunction (TMJ) pain, without surgery or drugs. Painful shoulders, elbows, wrists, hands, hip problems, knees, ankles and feet have been shown to respond to chiropractic care.
If chiropractic care for TMJ or carpal tunnel syndrome seems odd, remember that all the joints in your body are prone to problems that impair their function and range of motion. Trauma and repetitive motions are often the root of the problem.
In regard to TMJ pain, for instance, the jaw acts as a hinge to connect the mandible with the skull. This is one of the most commonly used joints in the body. When the disc becomes displaced or when the surrounding muscles and tendons become inflamed, you can experience:
Pain and tenderness around the joint directly in front of the ear
Difficulty or pain upon opening and closing the mouth
A grinding or crunching sound when you open or close your mouth
John T. Wallace, DC has the experience and skill to help with TMJ pain and treat the condition to lessen or even eliminate it.
If you have been experiencing chronic pain related to TMJ, carpal tunnel, shoulders, knees or any other type of pain that threatens to lessen your quality of life, we invite you to discover Dr. John Wallace, Chiropractic Doctor. Dr. Wallace and his staff can offer you a new road to wellness and freedom from pain. Please fill out our online contact form below.
Schedule a Consultation Today